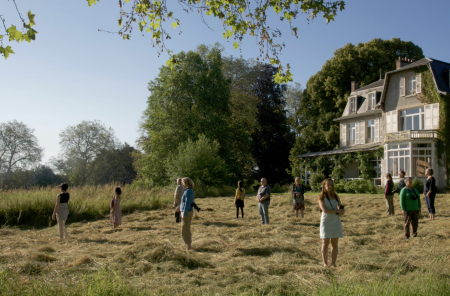 9-day Miksang Retreat - Open to all
Start your Miksang Photography with 2 consecutive 4-day Miksang Modules in which you will be introduced into all basic principles of Miksang Photography, the process of pure perception and the mechanics of looking and seeing. Followed by the second part wherein you will deepen your Miksang experience and crystalize a solid Miksang foundation within yourself.
Take a deep dive in unbiased looking, fresh seeing, pure poetic photography and genuine confident expression. Discover the everyday beauty by seeing from your heart and fully familiarize yourself with the step-by-step Miksang Method and improve your pictures.
Learn to integrate the Miksang approach to photography in your everyday life, as well in your existing photography. Allow yourself a deepening of connection within yourself and with your immediate surroundings by embracing the freshness of each now-moment into your daily activities. Wherever you are, in whatever outer and inner circumstances.
• 1x 4-day Miksang Introduction Module
• 1 day off/rest day
• 1x 4-day Miksang Fundamentals Module
Dates: New dates! August 31-September 8, 2023
Pre-requisite: Online introductory talk
In-house retreat: Retreat Center Dechen Chöling, Le Mas Marvent, France