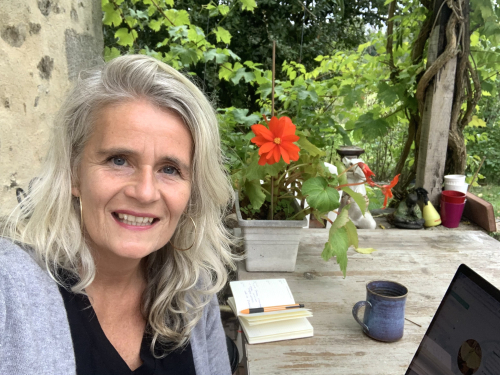 My Miksang Photography Journey
Love at first sight
- instantly at the first day of photography class in my entry year at the Academy of Arts with my newly bought camera.I developed into a visual artist creating photo works based on conceptual ideas. Which felt very satisfying for a long time until it didn't. For a long time I didn't understand. In retrospect I understand how I excelled in overthinking! In the creative making itself I felt closeness, aligned and happy with the material and tools. However, I was running out of ideas. Although the unexpected and surprise in the creative proces and as an end result is inspiring in many ways, gradually more often than not I experienced being an artist as too hard work, burning myself out.
With Miksang Photography I landed in complete relaxation; physically, mentally, emotionally, spiritually and creatively. My photography and meditation experience fused naturally. In this contemplative approach to looking & seeing the 'beautiful photos' came to me, instead of me searching for places and pictures. What a delight!
Miksang Photography it is not about becoming the best Miksang photographer, which is certainly possible ;) The emphasis in Miksang is on unprejudiced looking, receptivity, being openhearted & heart centered, necessary to land in fresh seeing, discovering the magic of everyday beauty..
With the Miksang approach to the process of perception and photography you will learn how to express your unique perceptions authentically and genuinely with your camera. You will able to intimately connect in the here and now, in every now-moment. Within a few days you can learn how Miksang Photography helps to break free from overthinking, crystalize a calm mind, awake eyes and open heart and embody the intuitive seeing and knowing.