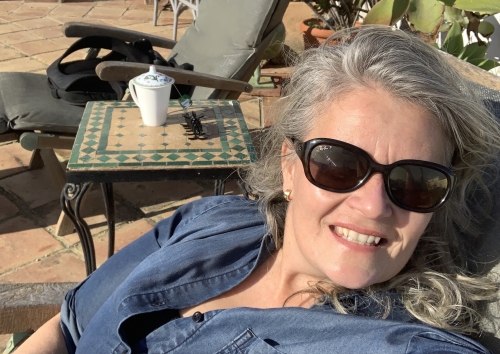 My Miksang Photography Journey
Photography was love at first sight
for me! As a visual artist I made photo works based on conceptual ideas, which gave me satisfaction for some time. Until it didn't and started draining my energy. For a long time I didn't understand why. In retrospect I understand how often I was looking far away, inside and outside myself. In the creative making process I felt closer to myself again, coming into alignment. However, I noticed that I was running out of ideas. Of course there was always something unexpected and surprising, that's how the creative process works, but more often than not I experienced it as (too) hard work.
With Miksang Photography I landed a complete and healed relaxation; physically, mentally, emotionally, spiritually and creatively everything came together. The 'beautiful photos' came towards me. What a joyful experience!
IMiksang Photography it is not about becoming the best Miksang photographer. But it is certainly possible ;) The emphasis in the Miksang approach is on uninhibited looking and being receptive. And how you can express yourself authentically and creatively with your camera, in every moment. Regardless your mood, wherever you are, intimately connected in the here and now.
Experience how Miksang Photography can help you break free from overthinking and learn to shift to calmness and clear seeing, while discovering the simplicity from within and in your visual world. Many Miksang students have experienced this right from the start. It's really possible. The goal of Miksang is your personal journey of appreciating your everyday world.